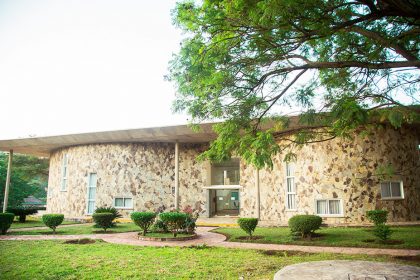 Position: Female Research Assistant
Ref. Number: MITU/RA/1/21
 The Mwanza Intervention Trials Unit (MITU) based at the National Institute for Medical Research (NIMR) campus in Mwanza, (Tanzania) is a collaborative research unit of the London School of Hygiene and Tropical Medicine and NIMR. MITU's mission is to contribute to improving health through the development and evaluation of interventions against HIV and other health problems by conducting research, including clinical trials, to the highest international standards; to enhance the capacity to carry out such research in Tanzania and the East African region; and to contribute to the translation of research findings into health policy.
Adolescent 360 (A360) is a programme that aims to increase voluntary modern contraceptive use and reduce unplanned pregnancy among young women aged 15-19 years old in Ethiopia, Tanzania and Nigeria. MITU is collaborating with other research partners to conduct an endline survey to investigate the history, knowledge and use of family planning methods among young women aged 15-19 years old in Mwanza region, Tanzania. The study will be conducted in 15 wards in the Ilemela district in Mwanza city. MITU is inviting applications from young women to participate as Research Assistants in the study.
Location: Ilemela district, Mwanza
Reporting to: Study Coordinator and Field Coordinator
Duration of assignment: April 2021 – June 2021
Starting date: 01 April 2021
Responsibilities:
Conduct informed consent procedures with study participants prior to conducting the interviews.
Conduct structured face-to-face interviews with participants and record responses in tablet computers and other paper-based forms.
Assure participant safety and confidentiality during data collection.
Manage and safeguard data collection tools e.g. tablets.
Prepare weekly progress reports to share with the study management team.
Participate in regular field team debriefing meetings.
Perform other tasks as needed by supervisors.
Required Qualifications:
Applicants must be women aged between 18 to 27 years of age.
At least a degree or equivalent in a relevant field to the study topic.
Good written and oral communication in English and Kiswahili.
Experience in conducting structured, face to face interviews.
Able to work on flexible schedule, including weekends and after normal working hours.
Ability to work effectively with minimal supervision and adhere to set priorities, standards and deadlines.
Ability to work as part of a team.
Desired qualifications
Experience in the use of tablets in data collection.
Experience with working with adolescent young girls.
General Conditions
Application letter should be written in English.
Applicants much attach relevant copies of their academic certificates.
Applicants must attach their curriculum vitae (CV). CVs should have a daytime mobile number, email address of the applicant and contacts of two referees.
Only shortlisted candidates will be contacted.
Closing date for applications is 25 March 2021.
Mode of Application
Those who meet the criteria should send their application letter with the heading "A360
RESEARCH ASSISTANT" and required documentation to recruitment@mitu.or.tz