Bazil Baltazar Kavishe
Bazil is a senior research scientist at the National Institute for Medical Research Mwanza centre. He holds a degree in medicine from the University of Dar es salaam and a masters degree in public health from University of London. His primary research focus is on non-communicable diseases (NCD), including investigation of the infectious causes of NCDs.

He coordinated a GSK funded clinical trial aimed to assess the immunogenicity and safety of the Human papillomavirus vaccine (Cervarix) among healthy female subjects and led a THRiVE funded study to assess distribution of blood pressure and risk factors for NCDs among adolescents and young adults in Mwanza city, Tanzania.
He also coordinated MRC funded health systems research project which aimed to assess the impact of an intervention package to improve health services for hypertension and diabetes mellitus in north western Tanzania. As part of his PhD training, Dr Bazil is planning to conduct a study to assess the burden of sub-clinical atherosclerosis and risk factors for cardiovascular diseases among HIV-infected patients in Mwanza.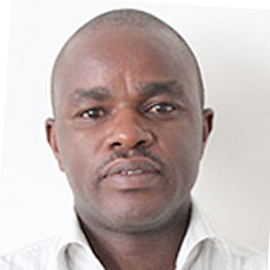 Who we are