Mutani Mwanagindu
Mutani Mwanagindu is a fully registered medical doctor working as MITU deputy clinical trial manager for the DoRIS clinical trial that is currently evaluating the immunogenicity of single-dose HPV vaccines in Tanzanian girls.

Dr Mwanagindu has also worked previously in a number of clinical trials including a trial to assess the safety and immunogenicity of a candidate HIV vaccine, and a trial to assess the efficacy of a candidate vaccine against malaria disease across diverse malaria transmission settings in Africa.

He has previously worked with the Catholic Relief Services and AMREF Health Africa in HIV care and treatment projects and in reproductive and child health programmes.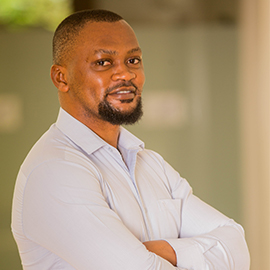 Who we are