Safari Kinung'hi
Safari Kinung'hi is a principal research scientist and the current director of the National Institute for Medical Research (NIMR), Mwanza centre. He has broad research interest in the epidemiology and control of schistosomiasis, soil transmitted helminthiasis (STH), malaria and other neglected tropical diseases.

He has more than 14 years of research experience in community based intervention trials for the control of schistosomiasis, STH and malaria and has published extensively in these areas. Currently, Safari is the Tanzanian principal investigator (PI) of the larger scale multicentre gaining and sustaining control of schistosomiasis (SCORE) project funded by the Bill and Melinda Gates Foundation.

Safari is also the PI of a larger scale study to monitor the impact of indoor residual spraying (IRS) for malaria control in the Lake zone, Tanzania, funded by the United States Agency for International Development (USAID) and a Co-PI of a cluster randomised intervention trial to assess the effectiveness of a hand hygiene intervention in reducing both prevalence and infection intensity of selected helminth infections among primary school children in northwestern Tanzania, funded by the UK Department for International Development through the London School of Hygiene & Tropical Medicine Sanitation and Hygiene for Applied Research for Equity (SHARE) consortium. Safari is a member of the schistosomiasis and STH technical working group of the Tanzania national NTD control programme.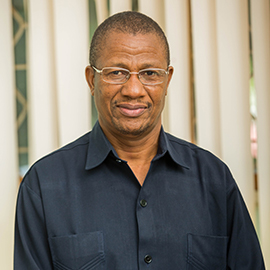 Who we are