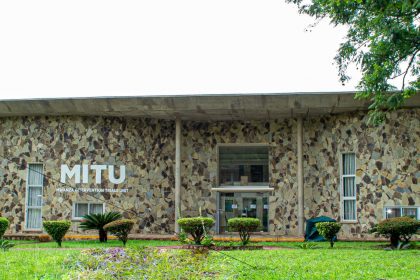 The Mwanza Intervention Trials Unit (MITU) is a collaborative research Unit based at the National Institute for Medical Research campus in Mwanza, Tanzania. The mission of MITU is to contribute to improving health through the development and evaluation of interventions against HIV and other health problems by conducting research, including clinical trials, to the highest international standards; to enhance the capacity to carry out such research in Tanzania and the East African region; and to contribute to the translation of research findings into health policy. MITU is currently collaborating with other international research partners to conduct a cohort study of 90 women with schistosome infection and 90 women without schistosome infection. This five-year program of research aims to define the genital mucosal immune cell composition in Schistosoma haematobium infection, before and after praziquantel, determine the molecular mechanisms linked to breakdown of genital epithelial integrity in women with S. haematobium infection and to quantify the effect of S. haematobium infection on the frequency, intensity, and duration of genital Herpes Simplex Virus type 2 reactivation in the cohort. The Unit is now inviting applications from motivated and suitably qualified candidates to fill the following position: 
Field Nurse
The successful applicant will have a diploma in nursing and at least 3 years' post-qualification experience preferably in research settings.
Posts: 1
Specific Responsibilities
To work weekly on Tuesdays in Itilima district with the study team to screen, enroll, and follow up study participants.
To perform medical diagnostic and research tasks including blood collection, rapid testing for HIV and herpes simplex virus, gynecologic speculum examination with sample collection, and counseling participants on results and recommended treatment.
To support community health workers with any questions or problems in following up study participants.
To obtain written informed consent and collect questionnaire data from participants according to Good Clinical Practice (GCP) guidelines.
To assist study participants diagnosed with conditions needing care outside of the scope of the study in connecting for ongoing medical care within the local hospitals.
To assist with additional tasks as reasonably required by the field study team including sample organization, set-up and cleaning of supplies, and assisting other team members as needed in order to contribute to smooth and efficient field work.
To meet as needed with the PIs, Study Coordinator, Field Coordinator, and other team members.
Essential Qualifications
A Diploma in nursing or equivalent qualification.
A least 3 years' post qualification experience preferably in research settings.
Familiarity with performing gynecology speculum examination and cervical cancer screening.
Familiarity with performing phlebotomy.
Familiarity with use of electronic data collection tools.
Familiarity conducting interviews.
Strong organizational skills and ability to work effectively in a team.
Desirable qualifications
Experience working in health facilities in Tanzania
Experience working in research settings
Certified in GCP for the conduct of human research
Excellent written and oral communication skills in English and Swahili.
Knowledge of Sukuma language will be an added advantage.
Mode of application:
Interested applicants should submit their applications together with a letter of application, CV and copies of all relevant certificates, memberships and qualifications recruitment@mitu.or.tz  no later than 9th June 2023.
The applicants should clearly state the job title for which they are applying in the subject line of the email.
Paper applications will not be accepted. 
Interviews will be held at the earliest available opportunity and only shortlisted candidates will be notified by email if selected for interview.
MITU is an equal opportunity organization, female applicants and people with disability are highly encouraged to apply
A competitive remuneration package will be offered.