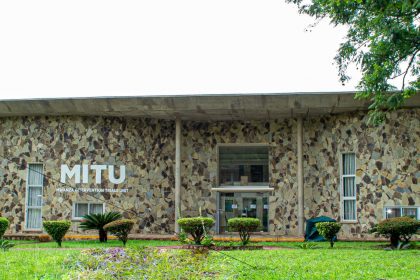 The Mwanza Intervention Trials Unit (MITU) based at the National Institute for Medical Research campus in Mwanza, Tanzania is a collaborative research unit of the London School of Hygiene and Tropical Medicine and the National Institute for Medical Research. The mission of the Mwanza Intervention Trials Unit is to contribute to improving health through the development and evaluation of interventions against HIV and other health problems by conducting research, including clinical trials, to the highest international standards; to enhance the capacity to carry out such research in Tanzania and the East African region; and to contribute to the translation of research findings into health policy. MITU is currently collaborating with other international research partners to implement two exciting research studies. This includes a clinical trial evaluating a single-dose of the human papillomavirus (HPV) vaccine given to males to reduce population prevalence of HPV. A large-scale community-based vaccination campaign is being conducted as part of this trial. MITU is also about to start conducting a study which will provide health and wellbeing check-ups for adolescents (Y-Check services) and assess whether young people will take up the services, how they feel about the service, and how to improve the check-up visit for future adolescents.
The Unit is now inviting applications from highly motivated and suitably qualified candidates to fill the following positions:
Position: Research Assistant – Social Science (2 Positions)
Principal responsibilities and duties:
Conduct informed consent and assent procedures with study participants prior to conducting discussions, interviews, and participatory workshops.
Conduct focus group discussions, interviews, and participatory workshops with study participants,
Liaise and coordinate with Y-Check field teams to conduct field observations and interviews.
Participate in transcription, translation, and analysis of qualitative data as needed.
Perform other tasks as needed by the supervisor and study investigators.
Essential Qualifications
A degree in sociology or other related fields.
At least 2 years of work experience in a research setting.
Experience with conducting field observation, focus group discussion, and in-depth interviews.
Excellent written and oral communication skills in Swahili and English.
Mode of Application:
Interested applicants should submit a letter of application together with their CV and copies of all relevant certificates, memberships and qualifications to recruitment@mitu.or.tz no later than 26 June 2023.
The applicants should clearly state the job title for which they are applying in the subject line of the email.
Paper applications will not be accepted.
All attached documents should be saved using the candidate's name.
Applicants should also include the names and email contacts of 2 referees who can be contacted immediately if shortlisted.
Applicants without suitable qualifications/registration or vaccination experience will not be considered.
Successful applicants for all positions must be willing to travel extensively across the Mwanza region.
Interviews will be held at the earliest available opportunity and only shortlisted candidates will be notified by email if selected for interview.
MITU is an equal opportunities organization, female applicants and people with disabilities are highly encouraged to apply.