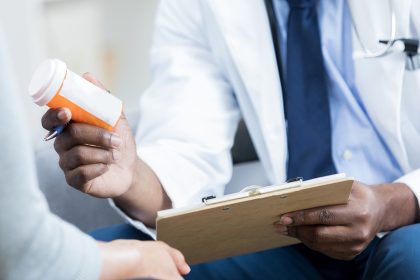 Sexually transmitted infections (STIs), such as chlamydia, syphilis, and gonorrhea, have been on the rise nationwide. They disproportionally affect men who have sex with men and transgender women. Left untreated, they can lead to serious health issues, such as blindness, brain and nerve problems, and infertility in women. Condoms can block many STIs. However, condoms are not always used consistently or correctly. So researchers have been exploring other options for preventing STIs, especially among those at elevated risk for repeated infections.
Previous studies found evidence that the antibiotic doxycycline, taken shortly after sex, might reduce the risk of bacterial STIs among men who have sex with men. This approach is called doxycycline postexposure prophylaxis, or doxy-PEP. However, some experts have been concerned that preventive use of antibiotics could lead to antibiotic resistance. This might reduce future options for treating STIs and other bacterial infections.
To learn more, a team led by scientists at the University of California, San Francisco (UCSF) and the University of Washington, Seattle, set out to measure the safety and effectiveness of doxy-PEP. They also looked for evidence of antibiotic resistance. Results were published in the New England Journal of Medicine on April 6, 2023.
The study enrolled 501 adults considered at high risk for bacterial STIs, either men who had sex with men or transgender women. All had been diagnosed with a bacterial STI in the past year and reported having sex without using a condom in the past year. They were either living with HIV or were taking or planning to take medication to prevent HIV infection.
Participants were randomly assigned to receive either doxy-PEP or standard care. Those in the doxy-PEP group were told to take a 200 mg doxycycline tablet as soon as possible within 72 hours after condomless sex. Participants were tested for STIs every three months and followed for one year.
The researchers found that the doxy-PEP group had a two-thirds lower incidence of syphilis, gonorrhea, and chlamydia compared to the standard-care group during each three-month time period. STIs were detected in about 10% of the quarterly tests administered to those in the doxy-PEP group, compared to about 30% of those in the standard care group.
Gonorrhea was the most often diagnosed STI. The incidence of gonorrhea per quarter in the doxy-PEP group was about 55% lower than in the standard care group. Chlamydia and syphilis were each reduced by more than 80% per quarter.
The researchers found that the doxy-PEP group had a modestly higher proportion of doxycycline-resistant Staphylococcus aureus living in the nose after 12 months. The incidence of gonorrhea strains resistant to the antibiotic tetracycline, which is in the same antibiotic class as doxycycline, was 38.5% in the doxy-PEP group compared to 12.5% in the group with standard care. This finding suggests doxy-PEP could be less effective in preventing gonorrhea with existing tetracycline resistance; however, the number of available gonorrhea cultures was low.
"It will be important to monitor the impact of doxy-PEP on antimicrobial resistance patterns over time, and weigh this against the demonstrated benefit of reduced STIs and associated decreased antibiotic use for STI treatment in men at elevated risk for recurrent STIs," says Dr. Annie Luetkemeyer of UCSF, a co-leader of the study. "Given its demonstrated efficacy in several trials, doxy-PEP should be considered as part of a sexual health package for men who have sex with men and transwomen if they have an increased risk of STIs."
SOURCE:
https://www.nih.gov/news-events/nih-research-matters/antibiotic-can-help-prevent-common-sexually-transmitted-infections