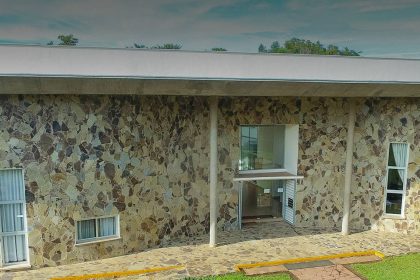 The Mwanza Intervention Trials Unit (MITU) based at the National Institute for Medical Research (NIMR) campus in Mwanza, Tanzania is a collaborative research unit of NIMR and the London School of Hygiene and Tropical Medicine. The mission of MITU is to contribute to improving health through the development and evaluation of interventions against infections and other health problems by conducting research, including clinical trials, to the highest international standards. MITU also aims to enhance the capacity to carry out such research in Tanzania and to contribute to the translation of research findings into health policy. The Unit is now inviting applications from motivated and suitably qualified candidates to fill the following position that will be based at NIMR campus, Mwanza.
Position: Senior Finance Officer 
Ref. Number:  MITU/FIN/01/21
We are seeking to appoint an ambitious and highly motivated senior finance officer with proven technical experience in accounting and financial management, who is capable of working under the supervision of the Associate Director of Finance and Administration as part of the finance team of MITU.
Principal responsibilities
Be responsible for managing all finance aspects of various projects, including preparing quarterly management accounts and providing day-to-day advice, guidance and support to MITU's Principal Investigators (PI's) and Project Co-ordinators (PC's).
Maintain and update MITU's financial systems and controls, verifying and checking the financial records, reports, ledgers and statements.
To support with the preparation of audit files during audits, liaise with staff and auditors during the process and help prepare supporting documentations and the production of audited annual accounts.
To be responsible for the processing of sales invoices for grants and other income sources, thereby ensuring that all monies are received and banked accordingly.
To maintain appropriate computerised and paper filing systems of financial information in accordance with MITU's process and procedures.
To manage the MITU fixed asset register in collaboration with the procurement team, thereby ensure that this is fully updated.
To assist Investigators during proposal budget preparation and to also help with setting up of budgets within the MITU finance systems.
To assist with the monthly payroll, including the reviewing of overtime claims forms and ensure that all overtime claims are accurate and in line with MITU's processes and procedures.
To provide financial information and advice to other MITU colleagues as and when required.
To liaise with MITU senior staff and collaborating institutions on any administrative issues.
Promote MITU, its core values and services, and play a positive role in the delivery of its day-to-day operations and strategic goals.
To carry out other duties relevant to the post as and when requested.

 PERSON SPECIFICATION
 Essential criteria for selection
A relevant accounting qualification, degree in Accounting, Finance, Business Administration or a professional accounting qualification (CPA/ACCA or equivalent).
A minimum of 5 years experience working within a similar organisation preparing management accounts using computerised software packages.
Excellent financial software knowledge such as ERP Navision, SUN, QuickBooks.
Excellent financial report-writing skills and the ability to communicate financial information easily to be understood and in a clear format.
Proven experience of preparing and monitoring budgets and financial reports.
Strong organisational skills with proven ability to work effectively within a team, assess priorities and manage workload with minimum supervision.
Proven experience of good written and oral communication skills in English.
Experience of managing restricted/unrestricted income and expenditure accounting and reporting.
Experience of managing grants from international Donor such as DFID, ERC, MRC, USAID etc.
Self-motivation and effective time management skills.
Excellent communication and interpersonal skills.
Desirable criteria for selection
Experience of working within the development sector e.g., Non-governmental Organisations (INGO's or NGO).
Experience of working within a Research Institution/Organisation. 

MODE OF APPLICATION
E-mail applications to recruitment@mitu.or.tz with the following:
Detailed supporting statement/letter – Whereby each section should set out how your qualifications, experience and skills meet each of the essential and desirable criteria within the person specification. Please provide one or more paragraphs addressing each criterion.  The supporting statement is an essential part of the selection process and thus a failure to provide this information will mean that the application will not be considered.  An answer to any of the criteria such as "Please see attached CV" will not be considered acceptable.
Please include a daytime mobile telephone number and e-mail contact details.
Curriculum vitae (CV) including names and addresses of two referees (one must be from your most recent employer or training institution). 
CLOSING DATE FOR APPLICATION
Applications received later than 26th February 2021 will not be considered.
You will be informed by email if selected for interview and only shortlisted candidates will be contacted.
Interviews will be held in the following weeks at the NIMR Mwanza Centre, Isamilo, Mwanza or remotely through zoom or other online platform.